So you are always left in wonder of the top places to go in Indiana and then here we are to help you out of your misery of not knowing which of the many places in Indiana is the best for a holiday or on a learning expedition.
Indiana is a U.S. state in the Midwestern United States.
It is the 38th-largest by area and the 17th-most populous of the 50 United States.
Its capital, and also its largest city is Indianapolis.
Indiana was admitted to the United States as the 19th state on December 11, 1816.
Whether you want to learn about something, enjoy sceneries, or just relax somewhere to pass time, there is always that special place in Indiana to help you realize this. So in this article, we provide you with the top 5 places to go in Indiana.
Top 5 Places To Go In Indiana
Perfect for both city slicking and country living, this list of the best places to go in Indiana certainly has something for everyone to enjoy. Come with us as we tell you the top 5 places to visit in Indiana.
1. Lincoln Boyhood National Memorial: Places to go in Indiana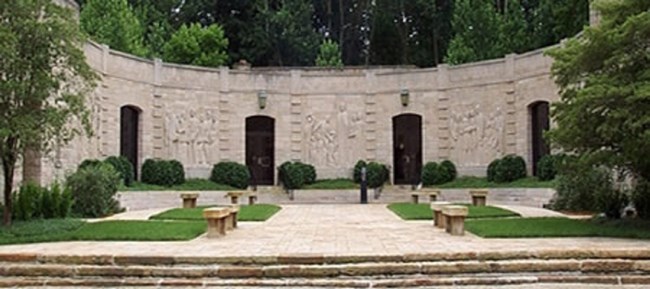 Lincoln Boyhood National Memorial is certainly one of the best places to visit in the US state of Indiana.
On this farm is where, from 1816 to 1830, Abraham Lincoln lived with his family, growing from a small seven-year-old boy into a twenty-one-year-old man.
Among the things that can be done on this farm preserved in honor of Abraham Lincoln, visitors can learn all about these fascinating and formative years at the site's marvelous museum.
Besides perusing several exhibits on the president and various artifacts and artworks relating to him, there is also a 16-minute film on the great man's life in Indiana.
2. Columbus: Places to go in Indiana
Columbus is a city, in and the county seat of Bartholomew County, Indiana, United States. The population was 50,474 at the 2020 census. It is one of the popular destinations for people visiting Indiana state.
Columbus is home to a large number of artistic and architectural treasures and since the 1940s, phenomenal public and private buildings and artworks have sprung up around town, earning it the nickname 'Athens on the Prairie.'
3. George Rogers Clark National Historical Park
George Rogers Clark National Historical Park, located in Vincennes, Indiana, on the banks of the Wabash River at what is believed to be the site of Fort Sackville, is a United States National Historical Park.
George Rogers Clark NHP was established to commemorate the accomplishments of George Rogers Clark and the expansion of the United States into the Northwest Territory
Respectively authorized and dedicated by Presidents Coolidge and Roosevelt, the circular memorial exhibits grand granite columns and a saucer dome, with the green gardens of the riverside park lying around it.
Inside are seven exquisite murals depicting General Clark's remarkable journey and his important victory over the British.
4. Bloomington: Places to go in Indiana
Bloomington, with its buzzing life and destination for several students, is one of the top places to go in Indiana.
Several art centers and university venues regularly create spectacles in the city by putting on theater productions and music shows, as well as excellent art exhibitions that can be enjoyed in its handful of museums.
Indiana University's Eskenazi Museum of Art has paintings, sculptures, and decorative arts from around the world.
The 1835 Wylie House is now a museum with period furnishings and an heirloom garden.
Southeast, trails lace Hoosier National Forest's Charles C. Deam Wilderness.
In Bloomington, you can really not have a dull time.
5. Indiana Dunes National Park
Lovers of national parks will find this place an interesting place to visit in Indiana, certainly.
Dunes National Park protects a wealth of diverse and delightful landscapes and ecosystems It can easily be accessed from Chicago, and it is the state's only national park and is a very popular place due to its sublime scenery and plethora of beautiful beaches and hiking trails.
Besides hiking and swimming, visitors can go fishing and boating on the lake or horseback riding and camping alongside its wonderful rivers and forests.