If you ever wondered what the oldest temple in Thailand is, this article is for your perusal as we bring you the gist of the oldest temple in the country.
Thailand is a country known to have stunningly beautiful Buddha temples in large numbers.
Some of these temples have been constructed years ago while others have been constructed only just recently. Looking at all these temples in Thailand, the question that many often as is which temple in Thailand is the oldest amongst the lot.
In this article, we look at the oldest temple in Thailand.
The oldest temple in Thailand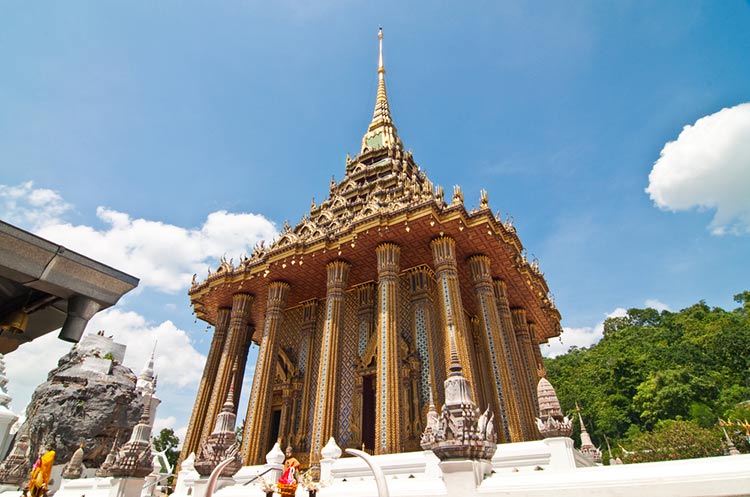 With temples such as White Temple, Temple of the Reclining Buddha, Wat Phra That Doi Suthep, Wat Chaiwatthanaram, Wat Arun, etc all available in Thailand, which temple in Thailand is the oldest?
As mentioned before, some temples in Thailand have been constructed centuries ago. One of the temples in Thailand believed to be the oldest in the country is Wat Phra Phutthabat which was built in 1624 (B.E. 2168) by King Songtham of Ayutthaya.
This Buddha temple in Thailand is located in Saraburi, Thailand.
The name Wat Phra Phutthabat is of historic significance. It is believed that this temple in Thailand was named Wat Phra Phutthabat because it contains a natural depression believed to be a footprint of the Buddha.
History of the oldest temple in Thailand
What is the history behind this ancient Buddha temple in Thailand?
History has it that a hunter, named Pram Bun, on his hunting expedition one day, found a large depression in the stone, which resembled a huge footprint, near Suwan Banpot Hill or Satchaphanthakhiri Hill.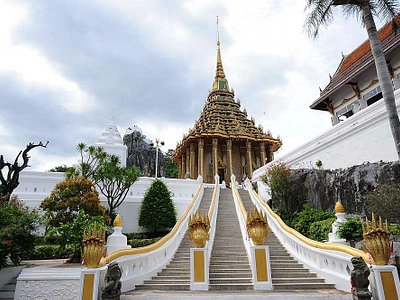 Not wanting to keep the finding to himself as he found it quite strange and intriguing, the hunter reported his find to the king, who immediately ordered workers to build a temporary mondop to cover the footprint, which later became the temple.
It is further believed that there are five footprints of the Buddha in different places including the Phra Phutthabat temple.
Some believe that worshiping the footprints, sprinkling water, or placing gold leaf on them will lead to the forgiveness of sin, success in life, or eternal happiness.
Festivals held at the oldest temple in Thailand
There are two main festivals held each year at Phra Phutthabat temple; these two main festivals include; Holy Footprint Festival – This festival is held at the temple twice a year, usually in February and March. During this festival, many Buddhist worshippers visit the temple to worship the Buddha's footprint and participate in activities at the temple entrance; Tak Bat Dok Mai Ceremony – Tak Bat Dok Mai Ceremony is considered as the main tradition function in Phra Phutthabat district. It is held at the start of the annual three-month Buddhist Lent. During the ceremony, people give alms to monks and offer candles for the Buddhist Lent to Phra Phutthabat temple. Finally, they offer white or yellow flowers to the monks in the late evening.