Among the most visited countries in the world by tourists is Spain which receives an estimated 80 million visitors yearly, but which city in Spain receives the most visitors?
There is no city in Spain that cannot boast of a few tourist attractions that catch people's attention but there are others so much endowed than others and that means that they receive more visitors than the others.
The most visited city in Spain by tourists is the city with the most attractive and well-developed tourists sites that tourists cannot resist.
Most visited city in Spain
You have already made your guesses but you would get it wrong if you think Madrid, the capital of Spain is the most visited city in Spain.
The most visited city in Spain is Barcelona.
Barcelona in Spain is a city full of museums, parks, Antoni Gaudí landmarks, and other highlights.
This city in Spain offers so much to tourists with many historical and modern attractions and famous sights that people can't have enough of.
The city of Barcelona is also famous for its outstanding football team, stunning architecture, lively nightlife, sandy beaches, and world-class cuisine.
Tourist attractions in Barcelona city in Spain
There must be something about this city in Spain that is making it attract such numbers of visitors every year.
What are the tourist attractions in Barcelona that appeal to so many people?
You would most definitely develop an interest in visiting Barcelona when you get to see all of these tourist sites that this city in Spain can boast of.
Let's take a look at some of the best tourist attractions in Barcelona.
Sagrada Familia
Sagrada Familia is one of the site attractions in Barcelona.
Sagrada Família is a large unfinished minor basilica in the Eixample district of Barcelona, Catalonia, Spain.
Sagrada Familia was designed by the famous Catalan architect Antoni Gaudí, whose work on the building is part of a UNESCO World Heritage Site.
This tourist site is one of the places in Barcelona that drive numbers to the city.
Camp Nou Stadium of FC Barcelona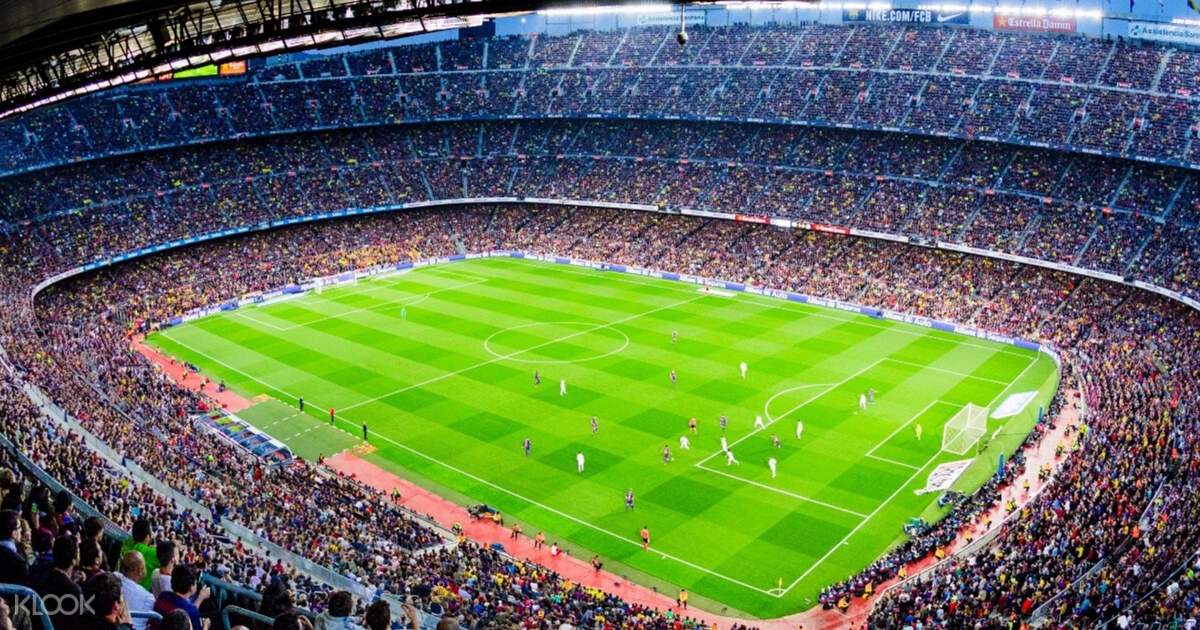 Camp Nou, home of the city's famous football club, FC Barcelona, is one of the iconic attractions in the city of Barcelona.
The Stadium, opened in 1957, was constructed at a cost of 1.73 billion EUR with more than 99,000 seating capacity by architects Norman Foster, Josep Soteras Mauri, Francesc Mitjans i Miró, Lorenzo García Barbón, Giulio.
The stadium is the largest in Spain and Europe, and the fourth largest association football stadium in the world in capacity.
Picasso Museum of Barcelona
This city in Spain boasts of the Picasso Museum housing one of the most extensive collections of artworks by the 20th-century Spanish artist Pablo Picasso.
There are as many as 4,251 works exhibited by the painter, with the museum having one of the most complete permanent collections of works.
The Picasso Museum of Barcelona is one of the most popular tourist attractions in the city of Barcelona.
La Ramblas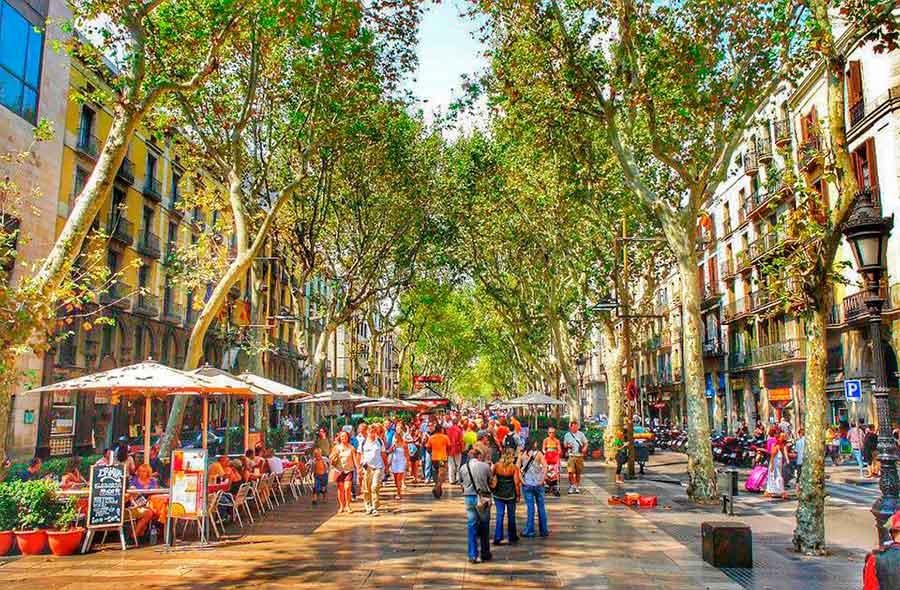 La Ramblas is a street in central Barcelona.
A tree-lined pedestrian street, it stretches for 1.2 km connecting the Plaça de Catalunya in its center with the Christopher Columbus Monument at Port Vell.
La Rambla forms the boundary between the neighborhoods of the Barri Gòtic to the east and the El Raval to the west.
La Ramblas is the busiest street in Barcelona with its flower stalls, plane trees, street musicians, and living statues.
Palau de la Música Catalana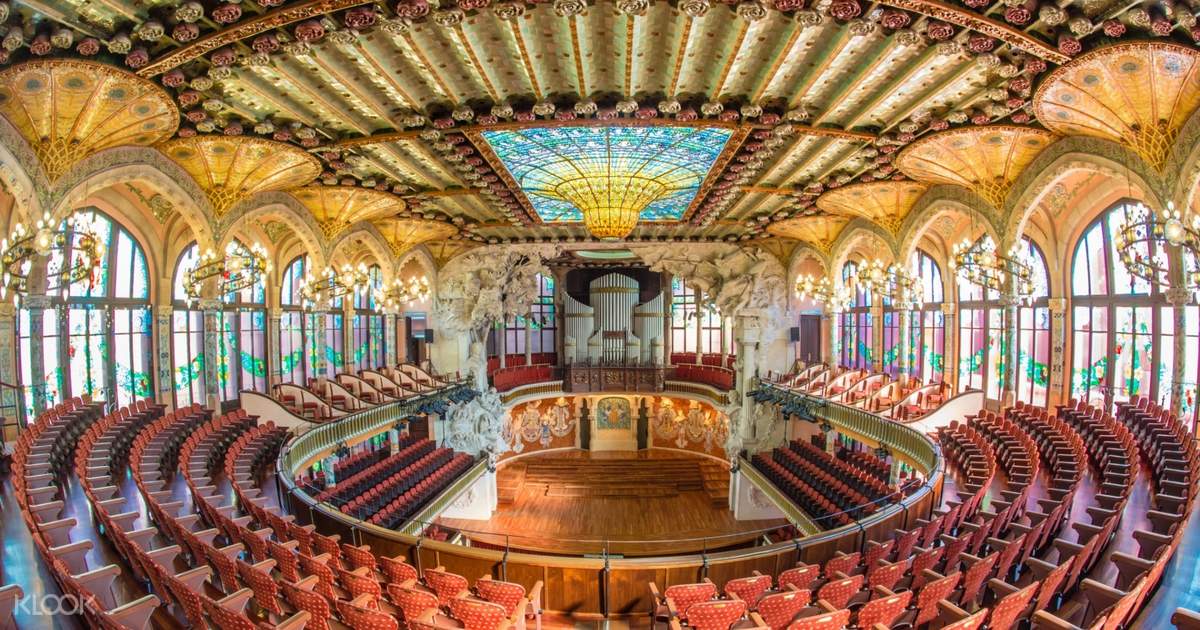 Palau de la Música Catalana is a concert hall in Barcelona, Catalonia, Spain, built between 1905 and 1908 for the Orfeó Català, a choral society founded in 1891.
The architect for this famous concert hall is Lluís Domènech i Montaner.
The design of Palau, an architectural masterclass, is typical of Catalan modernism in that curves predominate over straight lines, dynamic shapes are preferred over static forms, and rich decoration that emphasizes floral and other organic motifs is used extensively.
This hall is one of the places in Barcelona that rakes in thousands of visitors.
These and many others are what make Barcelona the most visited city in Spain.
Source: StepCountry