Wondering what the most attractive places to visit in Illinois are? You don't need to worry as StepCountry got you covered on that.
Illinois is a US state that borders Indiana in the east and the Mississippi River in the west.
The state nicknamed "the Prairie State"  is an interesting state with so many attractive places.
Illinois is marked by farmland, forests, rolling hills, and wetlands. With all these, one is definitely not bereft of options when they think about some of the most attractive places to visit in Illinois.
In this article, we have decided to give readers and people searching for places to visit in Illinois some of the very attractive places available for tourism.
Places to visit in Illinois
With so many interesting and attractive places available to visit in Illinois, this list here is by no means an exclusive list. In truth, the list of beautiful places to visit in Illinois cannot be exhausted.
These are some of the beautiful places to visit in Illinois as put together by StepCountry:
Places to Visit in Illinois: Lincoln's Tomb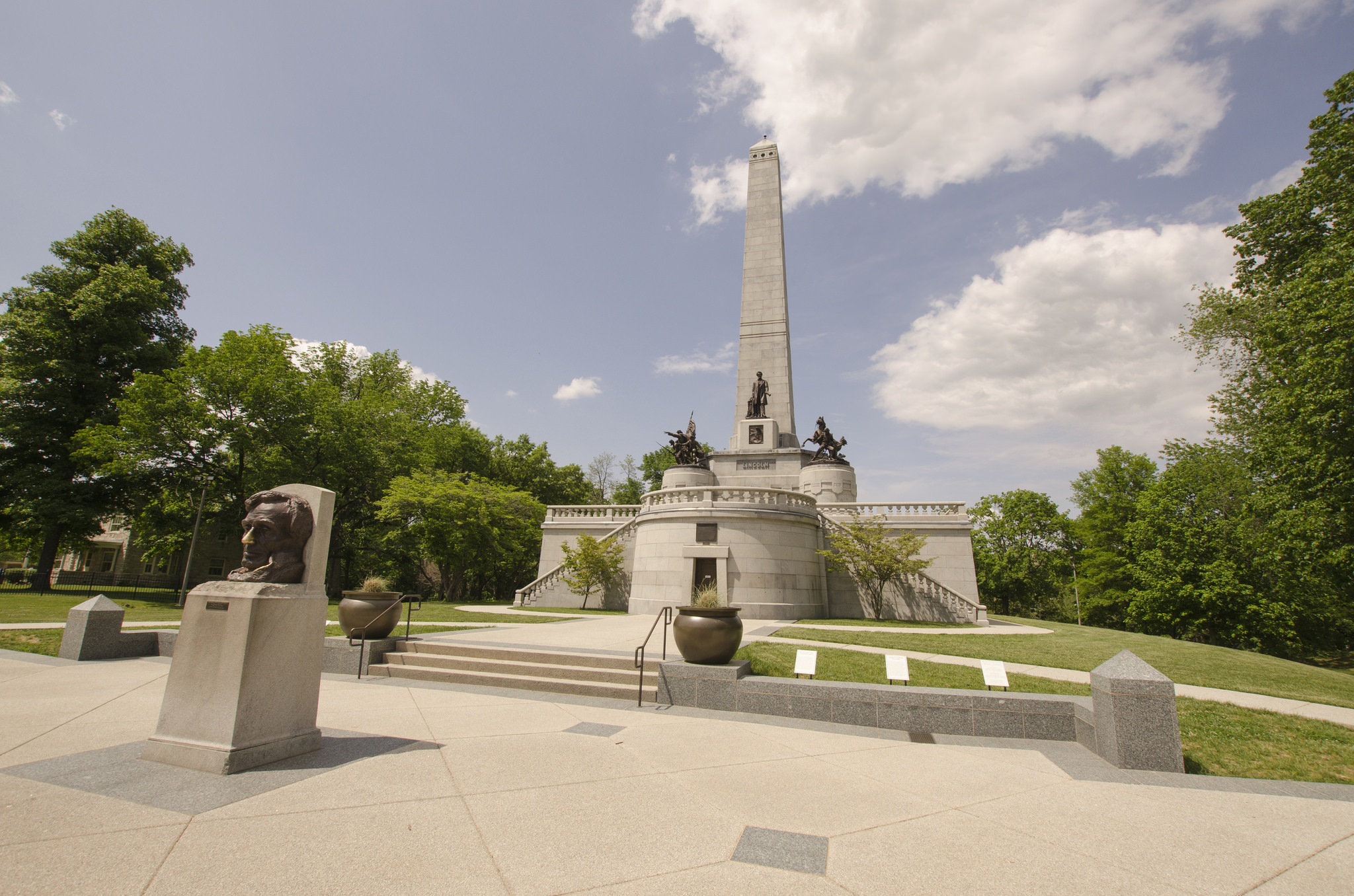 The final resting place of the 16th President of the United States, Abraham Lincoln; his wife, Mary Todd Lincoln; and three of their four sons, Edward, William, and Thomas, located in Oak Ridge Cemetery in Springfield, Illinois, is one of the places that attracts several visitors in Illinois.
Places to Visit in Illinois: Anderson Gardens
Established in 1978 by John R. Anderson and landscape architect Hoichi Kurisu on the site of Anderson's home, which was inspired by Anderson's trips to Japan, this garden is one of the very interesting places to visit in Illinois.
The garden's design takes the form of a 13th-century strolling garden which has numerous water features, winding paths, rock formations, and a bevy of Japanese maples, cloud pines, rhododendrons, azaleas, and magnolias.
Fish, ducks, and minks are part of the background of the garden, which is now a not-for-profit organization with all funds going towards charitable works.
Naperville Riverwalk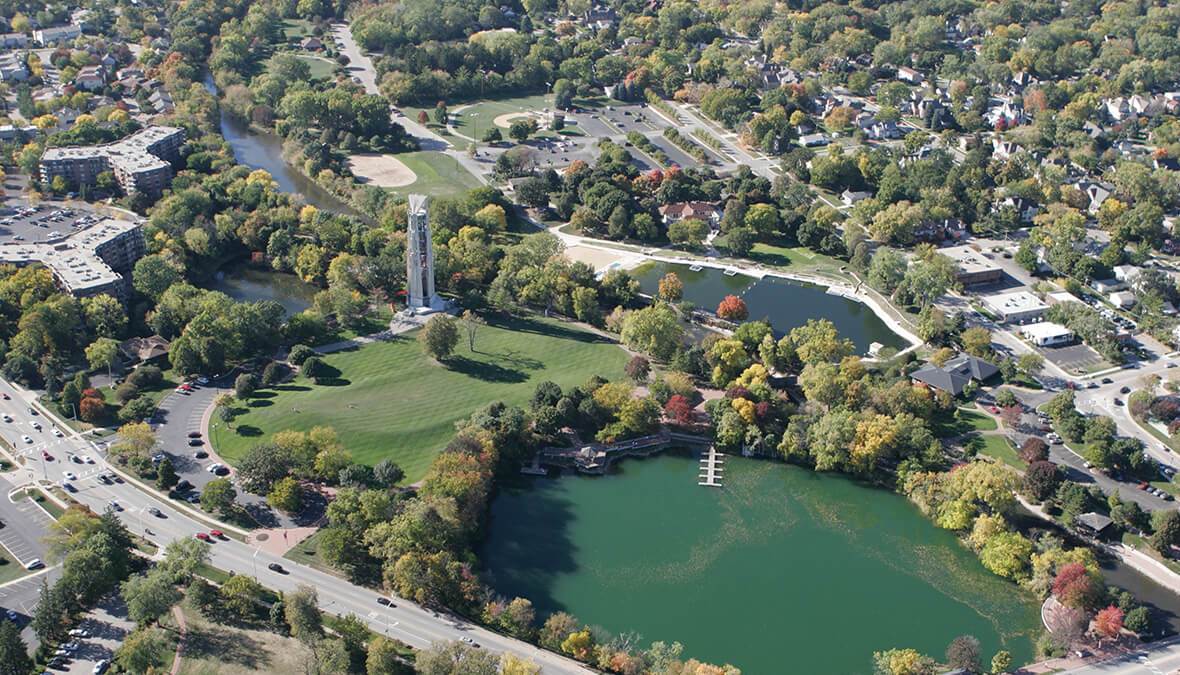 Naperville Riverwalk is a beautiful place to be where you can just relax and stroll around the scenic place that this river is.
The Naperville Riverwalk was built by residents in 1981 to commemorate the city's 150th birthday and has since become a focal point of the community which is recognized as one of the most beautiful spots in the Midwest.
The Riverwalk has won state and national awards.
Its covered bridges, fountains, landscaping, and distinctive shepherd's-crook light poles have become symbolic of Naperville's ties to its historic past as the oldest settlement in DuPage County.
Fabyan Forest Preserve
Fabyan Forest Preserve is one of the beautiful places to visit in Illinois if you want to experience the beauty of nature.
Fabyan Forest Preserve is located south of Geneva on the Fox River, with entrances on both Route 25 and Route 31, just north of Fabyan Parkway.
The Forest Reserve is a heavily used one, owing to its location on the Fox River and its numerous natural and historic features.
Fabyan Forest Preserve has popular paved trails for hiking, biking, and riding scooters; if you have any interests in these sports, you would like to try them out at the Fabyan Forest Reserve for a beautiful experience.
Grant Park
This park, located within the city's central business district, is one place to visit.
The park's features include Millennium Park, Buckingham Fountain, the Art Institute of Chicago, and the Museum Campus.
One of the iconic views is one of the largest fountains in the world, the Clarence Buckingham Memorial Fountain, which has water displays every twenty minutes and a light show every night from 9:00 pm until 10:00 pm, right in the center of the park.
Initially known as the Lake Park, it was renamed in 1901 to honor US President Ulysses S. Grant.
Tunnel Hill State Trail
The Tunnel Hill State Trail is a bicycle trail running from Eldorado to Karnak, Illinois.
The trail runs along the former bed of a part of the Cairo and Vincennes Railroad, a transportation unit led during its early years by Civil War General Ambrose Burnside.
It was created in the late 20th century using crushed limestone for its surface.
The trail runs for 45 miles from downtown Harrisburg to Karnak in southern Illinois.
Matthiessen State Park
One common thing in the state of Illinois is its forests and farmlands, which are things that people like to see a lot. They have been the very things that attract several tourists to the place.
Here, you can relax and enjoy the cool breeze orchestrated by the trees around as well as the sweet whistles of birds in the various parks in the state.
Matthiessen State Park is one of the parks that attracts a lot of people who look for the best places to visit in Illinois.
Matthiessen State Park is an Illinois state park located a few miles south of the more famous Starved Rock State Park.
Canyons, streams, prairie, and forest combine to delight visitors at Matthiessen State Park.
Springfield
It would be quite unthinkable, wouldn't it, not to include Springfield, the capital of Illinois state, in the list of the best places to visit in Illinois.
Springfield is a very popular state famed for being the birthplace of America's 16th president, Abraham Lincoln.
Much of the tourism in this city, understandably, focuses on this great man, and interested people may visit the Lincoln Home National Historic Site, the Abraham Lincoln Presidential Library and Museum, Lincoln's Tomb, and the law offices where he practiced before becoming president in 1861.
If you are looking for the best places to visit in Illinois, these ones in this list are some of the best; as stated before, the list of interesting places in Illinois is not by any means exhaustive.